Participants of all levels of fitness (walkers, recreational and competitive runners) are welcome to compete/participate.
Event details
There are three distances: 10km, 5km and 3km.
Start and finish is on the beach at Deadman's Gully, Clifton Beach.
For the 10km race, a drink station is available at the northern end of Palm Cove.
Toilets: There are toilets at the start/finish and in Palm Cove where the drink station is set up.
First Aid: There is basic first-aid available at the start/finish area and at the drink station.
Due to safety considerations we do not allow bikes, scooters, skateboards, rollerblades and animals (e.g. dogs).
Competitors wanting to compete in a wheelchairs must submit an application to the race director no later than one month prior to the event.
Cost
$20 for the 10km series (whether you do one or both events), Dynamic Running club members get 35% discount.
5km and 3km – free.
$10 if you want a medal.
Your entry includes
Personalised race bib for everyone that enters at least two week's prior to each start of each series
Lucky draw prizes
Basic first aid service at the event
Refreshments after the event
A fun, safe and professional activity
Public liability insurance
Dates and online entries
Series #1 Sunday, 19 January & Sunday, 16 February 2020
Register here: https://my.raceresult.com/141356/
Series #2 Sunday, 6 September and Sunday, 11 October 2020.
Register here: https://my.raceresult.com/144758/
Series #3 Sunday, 8 November and Sunday, 13 December 2020
Register here: https://my.raceresult.com/144759/
Map for the 10km (3km and 5km will turn around earlier)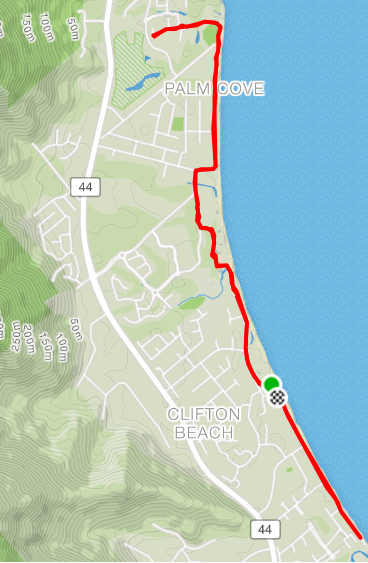 Results and series winners:
2016
20161218 Short and Middle Distance Series #3. Race 2 of 2 and series winners
20161120 Short and Middle Distance Series #3. Race 1 of 2
20160925 Short and Middle Distance Series 2 Race 2 of 2 and series winners
20160828 Short and Middle Distance Series 2 Race 1 of 2
20160207 Short and Middle Distance Series 1 race 2 of 2 1 February 2016
20160124 Short and Middle Distance Series 1 race 1 of 2 4 January 2016
2015
6 December 2015 Short and Middle Distance Series #3, Race 2 of 2
8 November 2015 Short and Middle Distance Series #3, Race 1 of 2
28 June 2015 Short and Middle Distance Race 16 June 2015
Short & Middle Distance Series #1, Race 2 of 2 and Series winners 19 January 2015
Short & Middle Distance Series #1, Race 1 of 2
2014