This event has been postponed until later in the year due to the ongoing CORVID-19 pandemic. Please read the information provided and if you still have questions, please contact us via email .
Date: Sunday, 19 April 2020
Venue: Redlynch State College, Cairns
Distances: 21.1km, 10km, 5km and 3km
Race briefing and rules – all competitors and participants please read. There is no briefing on the start line of any of the events.
2019 Course description for the 21.1km and 10km – subject to change.
Results
The event is open to males and females. Participants of all levels of fitness (walkers, recreational and competitive runners) are welcome to compete. There is a female-focus to celebrate female runners; their strength and their ability to use running as a means to connect with one another. Join us and run in fashionable, feminine running gear.
Founded by managing director and running coach of Dynamic Running, Lorraine Lawson, the 'Dynamic in a Dress Running Festival' and free 8-week training program is designed to promote health, wellness and fitness among women, girls and their families.
Event details
There are three races and a 3km fun run: 21.1km, 10km, 5km.
All events start and finish at Redlynch State College in Redlynch Valley, Cairns.
For the Half Marathon and 10km events, drink stations will be available approximately every 4km along the course and at the start/finish line.
Toilets: There are toilets at the start/finish and at two locations along the 10km and 21.1km course.
First Aid: There is basic first-aid available at the start/finish area and at drink stations along the course.
Prams are not allowed in the 21.1km. Due to safety considerations we do not allow bikes, scooters, skateboards, rollerblades and animals (e.g. dogs) in any of the events.
Competitors wanting to compete in a wheelchairs must submit an application to the race director no later than one month prior to the event.
2020 Race fees
tbc
Note:
Dynamic Running club members receive a 35% discount. Remember to use the discount code DRmember.
No refunds after 19 March 2020.
Cut off for singlets and tutus is 29 February 2020.
No personalised race bibs after 15 March 2020.
Cut off for T-shirts, towels and cap orders is 15 March 2020.
WARNING: This event celebrates women – you are encouraged to come 'dressed up' for the Dynamic in a Dress. Most people (including the boys!) don a tutu and many mates dress up as 'teams'. If you don't want to be part of the fun you need to opt out and that will attract a $15.00 fee. This money will be donated to a local organisation in Cairns aimed at supporting women.
Merchandise costs:
Singlet $35.00
t-shirt $25
Towel or cap $20 each
Tutu $12
Your entry fees include:
Entry into your nominated race
Personalised race bib (if you register within a specified time)
Finisher's medal for ALL competitors
Novelty trophies for the winners
Lucky draw prizes
Group training sessions for locals
Basic first aid service at the event
Refreshments after the event
A fun, safe and professional activity
Public liability insurance
Optional extras
race singlet
t-shirt
towel
cap
tutu
2019 Prizes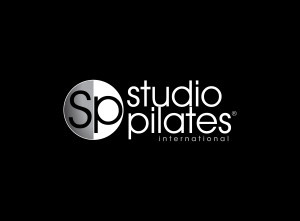 Great to have some gift vouchers from Studio Pilates Cairns. They frequently support our events, so it's wonderful to have something from them again to hand out on race day.