Due to COVID-19 there were various changes to this event.
The event was changed into a series of three races – one in June, July and August each. Competitors could opt to do one, two or all three of the races.
2020 Dynamic in a Dress Competitor information pack Race 3
Dates & format
Race #1, Sat-Sun, 13-14 June 2020
Most runners completed this as a virtual race in their own neighbourhood. Assuming the continued lift of restrictions, we catered for 20 competitors each day. This was our opportunity to test our COVID safe plan.
Registrations are closed.
Race #2, Sat-Sun, 18-19 July 2020
The event (as for Race #1) was split and the half marathon was held on Sunday, 19 July, while the 10km, 5km and 3km races were held on Saturday 18 July. All competitors who registered prior to 28 May 2020 for the Dynamic in a Dress race have been placed in Race #2.
Registrations are closed.
Race #3, Sun, 16 August 2020
All competitors (21.1km, 10km, 5km & 3km) will line up on Sunday 16 August 2020 to complete the third and final race in the series.
Note – there is a medal for each race you register to compete in. Those who complete all three races receive an extra gift. If you have paid for Race #1 and Race #2, Race #3 is FREE!
Results
The event is open to males and females. Participants of all levels of fitness (walkers, recreational and competitive runners) are welcome to compete. There is a female-focus to celebrate female runners; their strength and their ability to use running as a means to connect with one another. Join us and run in fashionable, feminine running gear.
Founded by managing director and running coach of Dynamic Running, Lorraine Lawson, the 'Dynamic in a Dress Running Festival' and free 8-week training program is designed to promote health, wellness and fitness among women, girls and their families.
2020 Race fees
Race fees
Category
Race Fee

Late fee for Race #2 starts at 11:59pm 12 July 2020

Late fee for Race #2 starts at 11:59pm 9 August 2020

21.1km
$70.00
$80.00
10km
$45.00
$55.00
5km
$25.00
$25.00
3km
$12.00
$12.00
Virtual race fees for Race #1, #2 and #3.
| | |
| --- | --- |
| Category | Race Fee |
| VIRTUAL 21.1km | $36.00 |
| VIRTUAL 10km | $25.00 |
| VIRTUAL 5km | $25.00 |
| VIRTUAL 3km | $12.00 |
Note:
Dynamic Running club members receive a 35% discount.

Same fees for families, but they get a 10% discount per participant.
Junior get a 20% discount if they put in the promotional code Junior.
Teams must email Dynamic Running to request a discount code.
WARNING: This event celebrates women – you are encouraged to come 'dressed up' for the Dynamic in a Dress. Most people (including the boys!) don a tutu and many mates dress up as 'teams'. If you don't want to be part of the fun you need to opt out and that will attract a $15.00 fee. This money will be donated to a local organisation in Cairns aimed at supporting women.
Your entry fees include
Entry into your nominated race
Personalised race bib (if you register within a specified time)
Finisher's medal for competitors in the 21.1km, 10km and 5km
Prizes for the winners
A training program
Basic first aid service at the event
A fun, safe and professional activity
Public liability insurance
Race bibs, medals and merchandise
Bibs and medals have arrived for our 2020 races.
Merchandise order has been placed.
2019 Prizes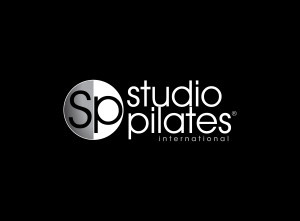 Great to have some gift vouchers from Studio Pilates Cairns. They frequently support our events, so it's wonderful to have something from them again to hand out on race day.