Register here: https://regonline.activeglobal.com/dynamicinadress2019
Date: Sunday, 7 April 2019 or 14 April 2019 TBC
Venue: Redlynch State College, Cairns (TBC)
Distances: 21.1km, 10km and 5km
2018 Race briefing and rules – all competitors and participants please read. There is no briefing on the start line of any of the events.
2018 Course description for the 21.1km and 10km – subject to change, depending on the condition of the path after some heavy rains in Cairns over the past couple of weeks.
The event is open to males and females. Participants of all levels of fitness (walkers, recreational and competitive runners) are welcome to compete. There is a female-focus to celebrate female runners; their strength and their ability to use running as a means to connect with one another. Join us and run in fashionable, feminine running gear.
Founded by managing director and running coach of Dynamic Running, Lorraine Lawson, the 'Dynamic in a Dress Running Festival' and free 8-week training program is designed to promote health, wellness and fitness among women, girls and their families.
Free training sessions with Dynamic Running
Whether your goal is to get fit, lose weight, meet new running buddies or have more energy, the 12-week training program is designed to give you access to the support you need, including:
Free12-week training program for runners and walkers adapted.
Free training runs/walks for locals who have registered for the event. Wednesday evenings, 5.30-6.30pm (February – March). All levels welcome, including novice runners and walkers.
Event details
There are three running races: 21.1km, 10km, 5km.
All events start and finish at Redlynch State College in Redlynch Valley, Cairns.
For the Half Marathon and 10km events, drink stations will be available approximately every 4km along the course and at the start/finish line.
Toilets: There are toilets at the start/finish and at two locations along the 10km and 21.1km course.
First Aid: There is basic first-aid available at the start/finish area and at drink stations along the course.
Prams are not allowed in the 21.1km or 10km. Due to safety considerations we do not allow bikes, scooters, skateboards, rollerblades and animals (e.g. dogs) in any of the events.
Competitors wanting to compete in a wheelchairs must submit an application to the race director no later than one month prior to the event.
2019 Race fees – TBC
Dynamic Running club members receive a 25% discount into the 10km and 21.1km races.
Your entry fees include:
entry into your nominated race
Personalised race bib (if you register within a specified time) for the 5km, 10km and 21.1km
Finisher's medal for 5km, 10km and 21.1km competitors
Novelty trophies for the winners in the 5km, 10km and 21.1km
Lucky draw prizes
A training program
Group training sessions for locals
Basic first aid service at the event
Refreshments after the event
A fun, safe and professional activity
Public liability insurance
2018 Prizes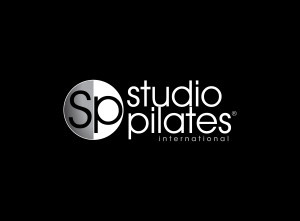 Great to have some gift vouchers from Studio Pilates Cairns. They frequently support our events, so it's wonderful to have something from them again to hand out on race day. One $120 voucher for a lucky competitor and also a free introductory class for a couple of people interested in purchasing their 6 for $60 offer.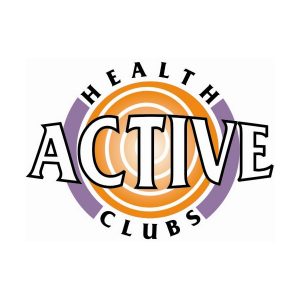 One Month Gym Membership for one lucky competitor.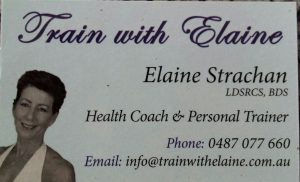 Thanks to Elaine Strachan for donating three PT sessions for the female winners of the 5km, 10km and 21.1km.
Thanks to our 2018 volunteers who make this event possible!
All our volunteers receive a string bag and an ANQ sweat towel + a voucher from McDonald's.
Faith Atkins
Di Batty
Trevor Batty
Trevor Beck
Claire Brisoux
Jane Browning

Sandra Buckley
Steve Comport
Matthew Coxon
Fiona Crouch
Helen de Jongh
Mandy Doyle
Karen Ebdy
Louise Forbes
Maddi Goldberg
Zoe Hall
Bruce Hansen
Wayne Harisson
Fiona Harper
Leigh Howser
Julie Jeanes
Rob Johnstone
Craig Langdon
Lorraine Lawson
Shannon Lenehan
Stacey Longmore
Glen Longmore
Sandy McEachan
Nadia Mead
Shaun Muddock
Denise Naylor
Judy O'Donahoo
Monica Olivier
Rachel Pollard
Megan Ponder
Colin Potts
Jessica Proctor
Margie Shearer
Heidi Sweeting
Sandi Thomsen
Stephanie Tung Yep
Leith Wallace
Peter Wallace
Dee Wells
Tegan Wells